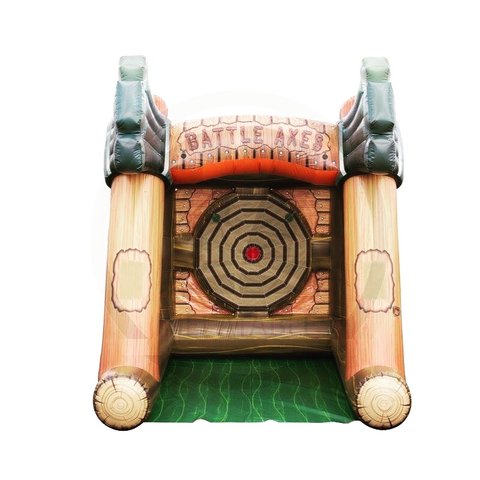 Axe Throw




$150.00

Please call to reserve this item.

Axe Throwing Inflatable Game

Real life axe throwing is all the rage these days for a great way to cause some damage and have some fun. We here at KC Party Rentals believe that real axe throwing might be a little dangerous for our target market so here you have our inflatable version. Each thrower gets 3 velro axes to throw and hit the target. The person with the highest point total wins.

Let us know if you 'd like to rent this item for your next event.