Tents Tables and Chairs

Tents, Tables and Chairs

KC Party Rentals has a large selection of tents, tables and chairs to make your next event a huge success. Whether it is the wedding of your dreams or a corporate luncheon we have you covered with the perfect size tent and seating for all. We are constantly adding new items to meet our customer demands. Give us a call and let us know more about your event and we would be happy to but together a package just for you.

Our tent selection is growing rapidly. We have been doing high peak frame tents for years but have added pole tents and more recently structured tents. Each tent has its own advantages and disadvantages. Depending on the size of your event, the set up surface and the look you are going for we can recommend the perfect tent. Once you have your tent selected we have several different size tables to accommodate all of your seating and other table needs. Whether a standard plastic chair or a higher end padded resin chair is needed we have you covered.

Be sure to ask about your other needs as well. We have additional items like, tent sides, heaters, lighting, and decor items. Whatever you need we are working to make sure that we can meet all your event needs.
Tables, Chairs, Frame Tents & More
10' Side for Frame tents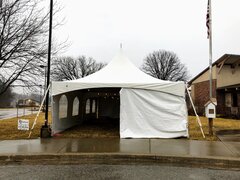 Portable Tent Heater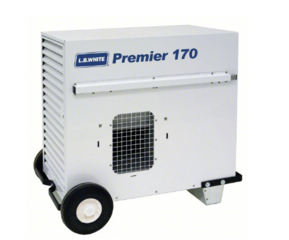 Table/chair Setup Table/chair Tear Down