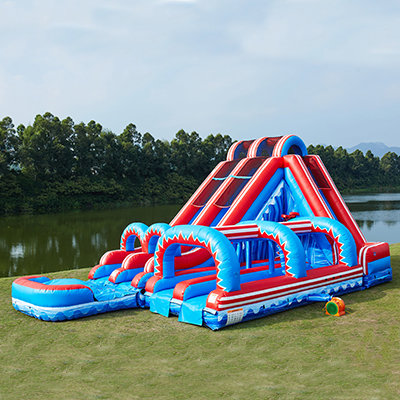 Flash 5n1 20' Dual Lane slide w/ Slip n Slide
Flash Dual Lane 5n1 20' Slide

Personalize your playtime with this 20' dual lane wet slide with slip n' slide attachment. The 5n1 slides provides a few different options for set up. We can set it up as you see in the picture now where you go down the slip n' slide and then climb up to the larger slide or the slip n slide can be added to the end of the slide. No matter what the setup, you are guarenteed to have hours of fun on this waterslide.


Requires 3 plugs within 75' feet and 2 hoses from the faucet to the waterslide. Customer is responsible for those 2 items.